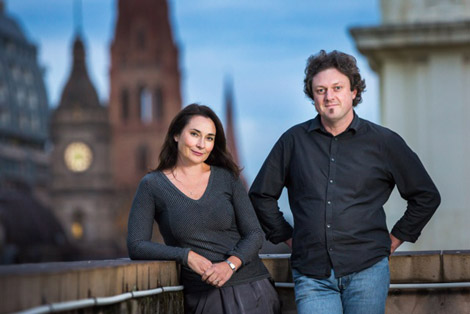 Relume Consulting is a specialist lighting design consultancy established by John Ford and Rachel Burke in 2012 as a rekindling of a shared passion for lighting design across the cultural, urban and residential realm.
Relume Consulting is dedicated to the delivery of lighting designs that are driven by narrative and inspired by the spatial poetic. We believe lighting should support a journey of discovery through architecture and be underpinned by thorough technical knowledge and documentation.
John and Rachel bring to Relume Consulting a wealth of lighting design experience across a wide range of projects originating from their work in architectural and theatrical lighting spanning more than two decades.
Our focus for lighting design is cultural and educational buildings, public space and landscape, public art and residential architecture.
With numerous industry awards acknowledging the excellence of John and Rachel's design work in these fields, Relume Consulting has been positioned to deliver designs that are generated through collaboration, creative exploration and communication with the whole project team.
Engaging with outside practioners and artists project to project, Relume Consulting is committed to sourcing a diversity of skills and relevant experience to ensure the highest quality outcomes.
We have worked collaboratively with some of Australia's leading architects, landscape architects,  artists and theatre makers over the course of our respective careers.
All projects have either John or Rachel as project leaders, with support from senior designers and other staff as required. We have advanced capabilities in design and modelling of lighting including dynamic daylight analysis and documentation using building information systems tools. We have a thorough understanding of contemporary developments in lighting, a field that is changing rapidly with technological advances, the impact of climate change initiatives and rising energy costs.